You can not select more than 25 topics
Topics must start with a letter or number, can include dashes ('-') and can be up to 35 characters long.
README.md
DMX-Nebelmaschine
Für die kleinen Nebelmaschinen zum umbauen.
Vorteile:
Bessere Temperaturregelung mit PD-Regler
Dauernebeln mit niedriger Stufe möglich (f ca 1Hz)
DMX-Steuerung
Keine langen Pausen mehr zum Nachheitzen
Firmware schreiben mit: avrdude -c jtag3isp -p attiny2313 -U flash:w:test3_tiny2313.hex
Achtung:
Nebel wird bei zu hohen temperaturen toxisch
Elektrischer Schlag möglich bei unsachgemäßer Verwendung
Brandgefahr
-> nur für fortgeschrittene Bastler und erfahrene Profis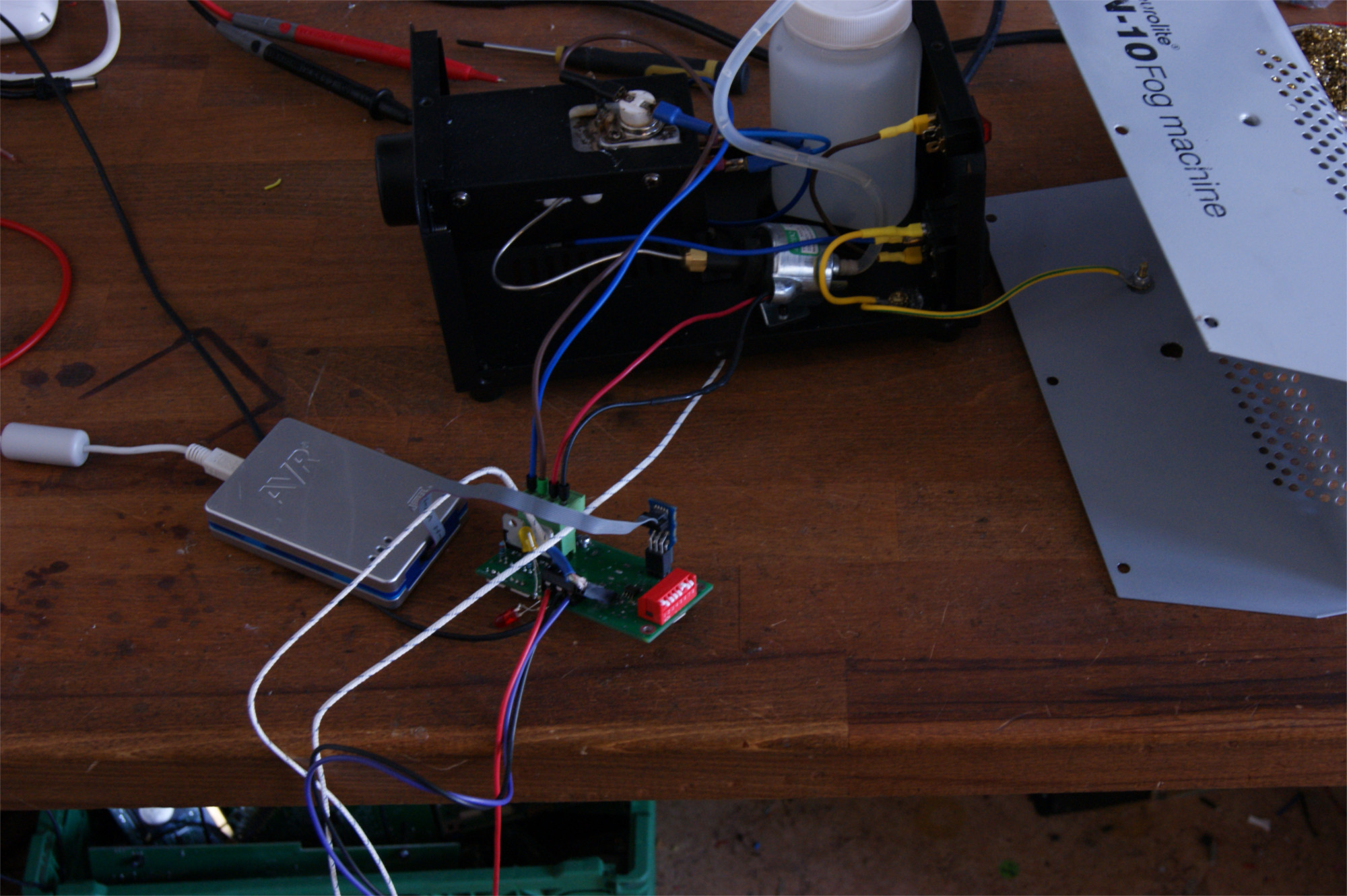 Thermoelement (Typ-K) mit Schraubanschluss verwenden damit dieser sich nicht löst und den Thermoschalter im Heitzkreis belassen. Dieser Schaltet bei Übertemperatur die Heitzung aus. Am Netzspannungseingang ist eine passende Sicherung zu verwenden.